The PRISM Health Symposium would not be possible without the hard work of our Steering Committee.
Urmimala Sarkar, MD, MPH

Professor
Department of Medicine
Center for Vulnerable Populations
University of California, San Francisco
@UrmimalaSarkar
Urmimala Sarkar MD, MPH is Professor of Medicine at UCSF in the Division of General Internal Medicine and a primary care physician at San Francisco General Hospital's Richard H. Fine People's Clinic. Dr. Sarkar's research focuses on (1) patient safety in outpatient settings, including adverse drug events, missed and delayed diagnosis, and failures of treatment monitoring, (2) health information technology and social media to improve the safety and quality of outpatient care, and (3) implementation of evidence-based innovations in real-world, safety-net care settings. 

Dr. Sarkar is committed to enhancing health information technology approaches to improve primary care and ameliorate disparities in vulnerable populations, through the health-literacy-sensitive, patient-centered approaches such as co-development and usability testing, in partnership with technology development experts. Her current work applies design thinking and interdisciplinary, iterative approaches to characterize and address safety gaps in outpatient settings. 
She has conducted studies which explore the impact of health communication (health literacy, English proficiency) and health information technology on patient safety. Her prior studies on internet-based patient portals demonstrate digital disparities by race/ethnicity and health literacy. Her social media studies use mixed-methods approaches to understand patient perspectives about physician quality and about cancer screening behaviors. Her ongoing work employs varied health information technologies to detect and ameliorate adverse events among outpatient chronic disease populations. She is currently funded by the Agency for Healthcare Research and Quality (AHRQ) and the National Cancer Institute, with prior funding from the California Healthcare Foundation, and the Gordon and Betty Moore Foundation. 
Courtney Lyles, PhD
Associate Professor
Department of Medicine
Center for Vulnerable Populations
University of California, San Francisco
@CourtneyRLyles
Courtney Lyles, PhD, is an Associate Professor in the UCSF Division of General Internal Medicine at Zuckerberg San Francisco General Hospital and the UCSF Center for Vulnerable Populations. A trained health services researcher, she uses quantitative and qualitative methods to examine quality of care, health behavior, and health outcomes. She is also an Associate Director of the UCSF program Implementation Science program based in the Department of Epidemiology and Biostatistics. Finally, she holds an affiliate investigator appointment at the Kaiser Permanente Northern California Division of Research. 

Her research specifically focuses on harnessing health information technology to improve patient-provider communication for chronic disease self-management to ultimately reduce disparities in health and healthcare outcomes for low-income and racial/ethnic minority populations. She currently is co-PI of an R01 from the Agency for Healthcare Research and Quality to use machine learning to send personalized text messages to patients motivate physical activity, including leveraging user-centered design and implementation science principles.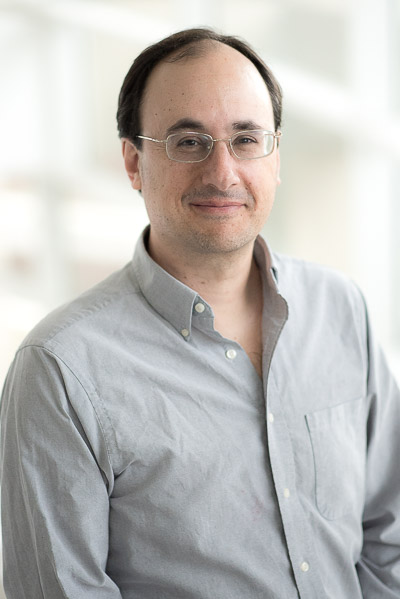 Michael Deiner, PhD
Research Associate
Department of Opthalmology and Proctor Foundation
University of California, San Francisco
I am a co-Investigator on an NIH grant suing search, social media, and large clinical registry datasets to study infectious eye (and other) disease.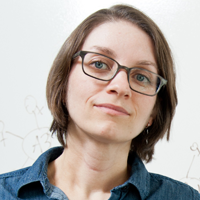 Molly Waring, PhD
Assistant Professor
Department of Allied Health Sciences
UConn Center for mHealth and Social Media
University of Connecticut
@DrMollyWaring
Dr. Waring is an epidemiologist, Assistant Professor in the Department of Allied Health Sciences at the University of Connecticut, and Director of the Methodology Core of the UConn Center for mHealth and Social Media. Her program of research focuses on leveraging technology and social media for health promotion, with a topical focus on weight management among pregnant and post-partum women. She has served as the PI of 3 grant-funded projects to develop and test the feasibility of interventions that deliver evidence-based weight loss strategies via social media or interactive websites, including currently a NHLBI R34 to conduct a feasibility randomized controlled trial to compare a post-partum weight loss delivered via Facebook versus in-person groups. In addition to leading digital health research studies as PI, Dr. Waring is a collaborative methodologist, serving the role of statistical scientist on projects utilizing social media for participant recruitment, intervention delivery, or public health surveillance.
Danielle Ramo, PhD
Associate Professor
Department of Psychiatry
Weill Institute of Neurosciences
University of California, San Francisco
@DanielleRamo
Dr. Danielle Ramo is Associate Professor in Residence and licensed psychologist in the Department of Psychiatry and the Helen Diller Family Comprehensive Cancer Center at UCSF. She directs the Research on Addictions and Digital Interventions lab (readi.ucsf.edu), and co-directs the Psychiatry Digital Health Core (http://psychdhc.ucsf.edu). Her research program focuses on using digital media to understand and address risky drug and alcohol use. Dr. Ramo has developed the Tobacco Status Project social media intervention to help young adults quit smoking, and is leading three clinical trials testing the efficacy of social media-mediated treatment to reduce substance use in young adults. Additional studies are examining patterns and toxicology of electronic-cigarette use in adolescents and tobacco and marijuana co-use in a changing policy landscape. Her research has demonstrated the high prevalence of tobacco and marijuana co-use, associations between co-use and smoking, and differences in motivation and thoughts about abstinence for the two substances in co-users. Her funding includes awards from the National Institute on Drug Abuse (K23, R34, R21), and the California Tobacco-Related Diseases Research Program (fellowship, High Impact Project awards).

Dedicated to teaching and mentoring, Dr. Ramo serves as program faculty for the NIDA-funded Substance Abuse Treatment and Services Research Training Program and the Center for Tobacco Control Research and Education Postdoctoral Fellowship in the UCSF School of Medicine. She also directs the smoking cessation curriculum for the UCSF Medical School.

Dr. Ramo serves on the Scientific Advisory Board of the Being Adept prevention intervention program (Beingadept.org), and regularly speaks to teens, parents, and school administrators throughout the Bay Area about adolescent substance abuse. Dr. Ramo obtained a Bachelor of Arts from Columbia University, doctoral training at the University of California, San Diego and San Diego State University, and postdoctoral training in the Department of Psychiatry at UCSF.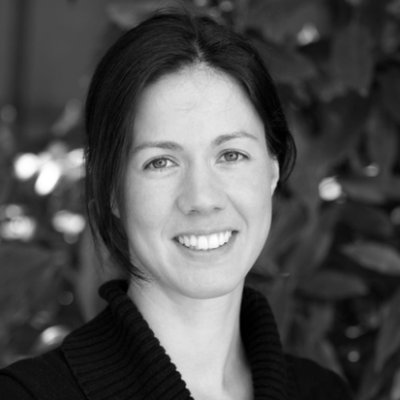 Eleni Linos, MD, DrPH
Professor
Department of Dermatology
Stanford University
@linos_eleni
Eleni Linos MD DrPH, is dually trained in public health and dermatology. She is Professor of Dermatology at Stanford University and a leader in the field of skin cancer research and prevention. Dr. Linos leads a multidisciplinary international research team of postdoctoral fellows, medical students, and research scientists. The team's primary goals are to better understand the causes of skin cancer and apply this to cancer prevention. Dr. Linos' team also works to help patients make informed treatment decisions, tailored to their individual preferences and personal characteristics. 

Dr. Linos completed her medical education at Cambridge and Oxford Universities in the United Kingdom. She then went on to complete her doctorate at the Harvard School of Public Health in Cancer Epidemiology and then trained to become a board certified dermatologist at Stanford University.

As Director of Diversity for the Department of Dermatology, Dr. Linos is committed to building a broadly diverse dermatology community that nurtures a culture of inclusion in education, research and patient care.
Thu Nguyen, ScD, MSPH
Assistant Professor
Department of Family and Community Medicine
University of California, San Francisco
Dr. Nguyen is Assistant Professor in the Department of Family and Community Medicine. As a social epidemiologist, she investigates the impact of discrimination, race and ethnicity, and socioeconomic factors on health and development. She is the principal investigator of a Pathway to Independence Award (NIH K99/R00) to create a novel state and county-level indicator of racial attitudes and bias using Twitter data and to examine its associations with birth outcomes and racial/ethnic disparities in birth outcomes.  
 
Meredith Meacham, PhD, MPH
Assistant Professor
Department of Psychiatry
University of California, San Francisco
Dr. Meredith Meacham, PhD, MPH, is an Assistant Professor in the UCSF Department of Psychiatry. As a social scientist and epidemiologist, Dr. Meacham studies how digital tools may be used for monitoring and improving substance use and mental health outcomes. She was recently awarded a NIDA K01 grant to examine relationships between high-THC cannabis product use, adverse effects, and digital health information exchange by combining mixed methods analysis of online forum conversations and original qualitative interview and online survey data collection. She also serves as an online counselor and evaluator for social media-delivered smoking cessation interventions and volunteers with community-based harm reduction organizations.

Dr. Meacham completed postdoctoral training in Substance Use Disorder Treatment and Services Research at UCSF after earning a PhD in Global Public Health from the University of California San Diego/San Diego State University, MPH from the University of Washington, and AB from the University of Chicago.