All photos by Josh Robinson Studios
The 4th annual Promoting Research in Social Media and Health Symposium (PRISM Health Symposium) t
ook place at the picturesque Presidio Officers' Club in San Francisco on Friday, December 6, 2019. Approximately 100 attendees from diverse backgrounds including medicine, business, research, non-profit organizations, social media, computer science, and technology assembled to discover the latest directions in social media and health research. Participants also connected with each other to inspire ideas and find collaboration partners.
Dr. Urmimala Sarkar of UCSF, founder and conference chair, highlighted how publications in the field of social media and health research have skyrocketed in recent years—from a handful in 2010 to 2000 in 2016, to nearly 6000 published in 2019.
Dr. Danielle Ramo, Director of Research at Hopelab and adjunct faculty at UCSF, described how Hopelab uses social innovation to build digital tools to help adolescents with health and well-being. Their work aims to understand the role of social media in the lives of young people and foster digital health.
The keynote speaker, Susannah Fox, former CTO of HHS, discussed her work on the role of technology in society and health. She compared the current landscape of health startups and learning health networks (HIVE Networks) with what she called "legacy" healthcare. She reminded participants that the "Internet gives us access not only to information but also to each other." The idea is to get as close as possible to patients: both empowered and electronic. She talked about the social impact of the internet and digital health. How the maker movement and 3D printing are driving innovations in healthcare.
One area in particular that she focused on in her role at HHS was how the government could make it easier to move innovation to people. Creating collaboration opportunities with "Invent Health" and NASA among others, they worked to build innovation and collaboration skills to patients and those with disabilities. The collaboration between NASA and HHS was natural because both aim "to sustain human life in extreme circumstances." To reach out and draw from the community to bring innovations to people. In other words, to "invite unexpected partners to the table and find common ground." Social media is available to teach people what they need and for better listening for business leaders and policymakers.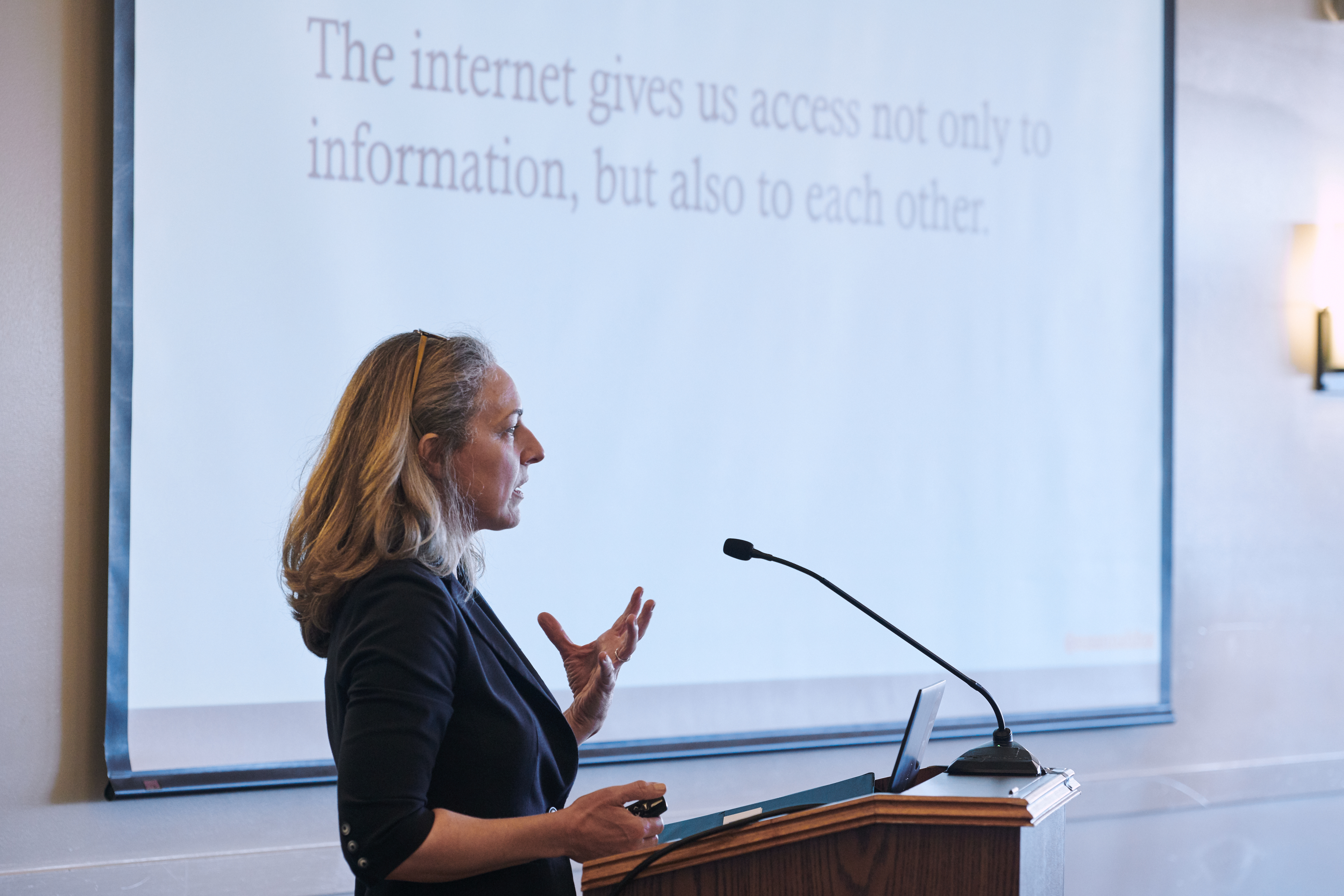 Fox emphasized the importance of having health peers. Essentially, those who search for health information online may feel unheard—that they are not getting served by healthcare in some way. Social media is a way for people to find and have a voice online. A Hopelab report found that 84% of young adults who went online to find health peers were successful, and 91% of them said that connecting with health peers online was helpful. People want information and they find a spectrum of support and science online, and that online community fosters peer-to-peer healthcare. Fox described how those involved in the robust online community for those with diabetes ultimately manage their health better.
She emphasized that if you leave patients out of healthcare, "You're leaving half the team on the bench." That cuts off the ability for user innovation. To describe how the internet can drive health innovation, she shared an illustrative story from one father who hacked his daughter's continuous glucose monitor (CGM) so that he would be notified of dangerous changes overnight. Sharing his idea online sparked project Nightscout to provide open-source, real-time access to CGM data. Yet when the company found out that individuals were hacking their CGMs, they shut down the capability to do so in an update. An opportunity for the future, when people in power take notice, innovation for a few can become a market force for many. Ultimately, she said, "Social media will flip that hierarchy," and "the change that unlocks can't happen fast enough."
After a morning break and networking session, participants reconvened for updates in social media research methodology.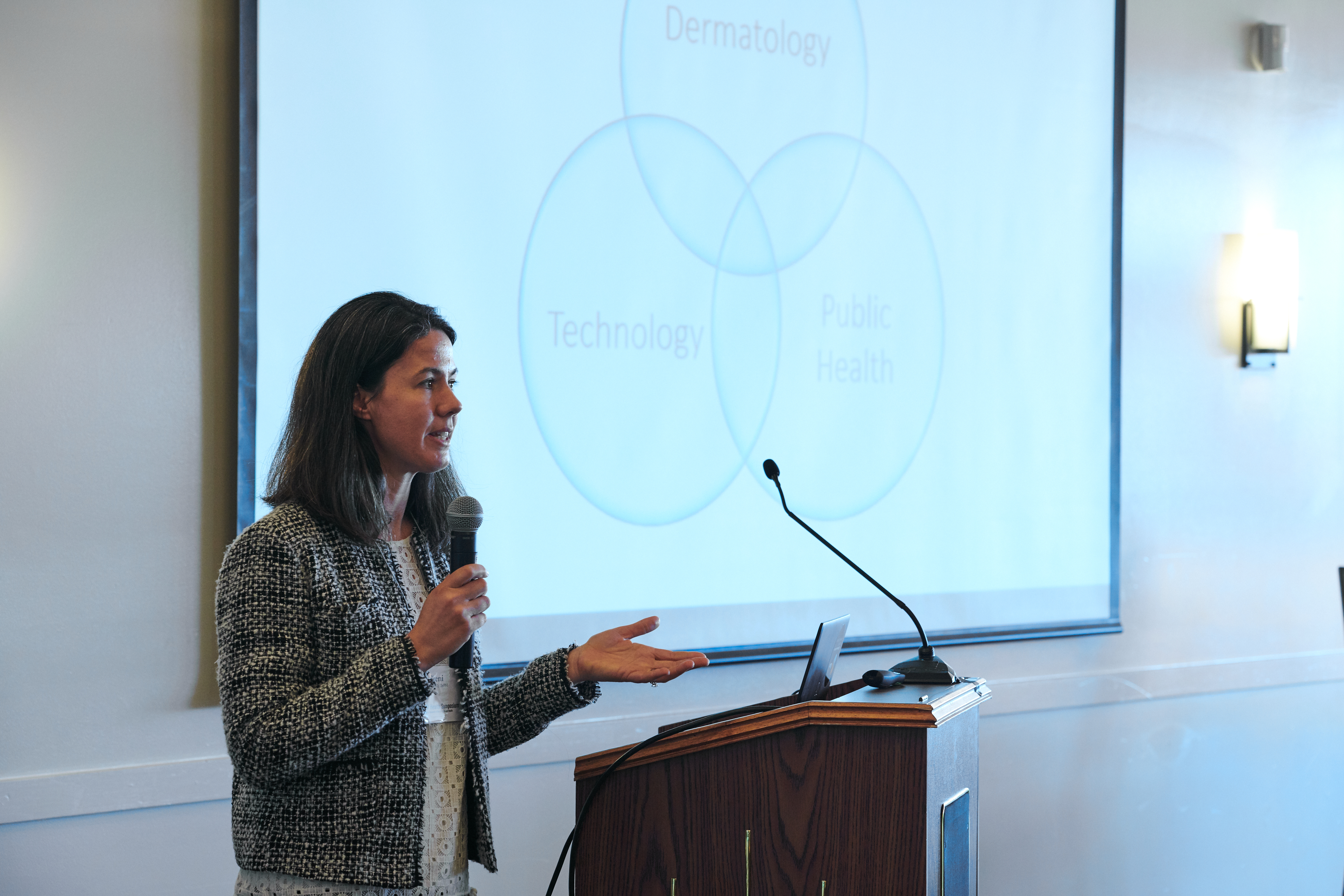 Dr. Eleni Linos, of Stanford University, highlighted the challenges and opportunities of using social media for scientific research. One specific example involved using social media for skin cancer prevention. She discussed the utility of using non-traditional partners, such as online influencers, rather than organizations, to reach young people. Their campaign aimed to communicate to teens how tanning beds were unhealthy and used lively first-person videos from online influencers to do so. When using social media for such a campaign, an important marker of success is "reach." Their online campaign reached 1.2 million users in 10 days vs. an American Cancer Society campaign that reached 200,000 users over 1 year. Partnering with IDEO, they created the #ProtectYourPeach campaign targeting sexual minority men to reduce tanning bed use. They worked with Facebook after the marketing to do a targeted survey but found a few hiccups in the survey reporting. She also emphasized using health groups for good: Working with Facebook, leaders of rare disease groups can bring patients and clinicians together.
Dr. Byron Wallace, of Northeastern University, described how applying natural language processing (NLP) to social media can determine information about attitudes and biases regarding health. For example, he used lexical analysis and distributional semantics and found that online reviews of physicians were biased against women. He described another study that used NLP to attempt to identify misinformation online. They found it was not yet possible to create a reliable black-box model to predict the correctness of online information. Semi-automated "fact-checking" will probably require interpretable models and mixed-initiative workflows.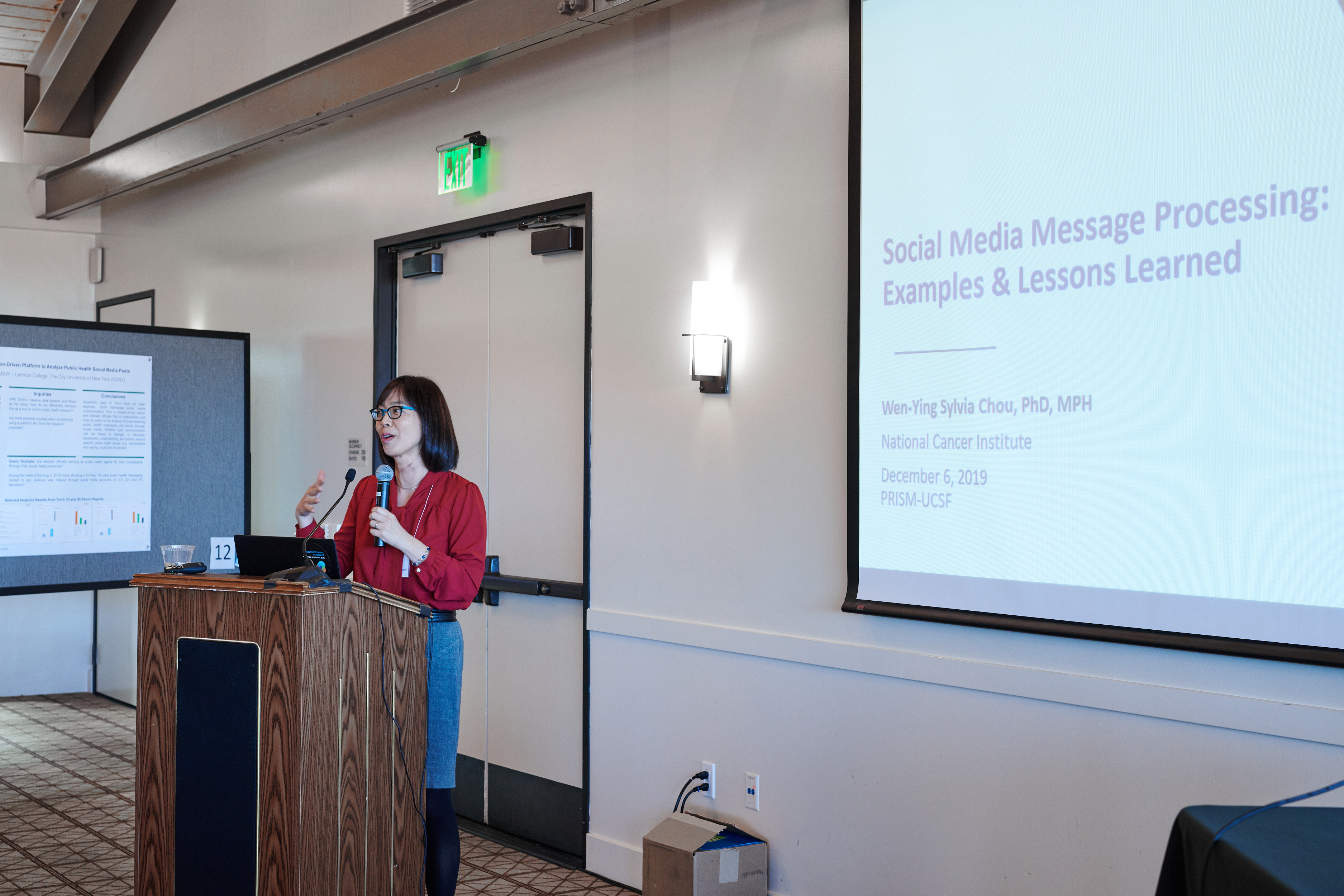 Dr. Wen-Ying Sylvia Chou, of the National Cancer Institute (NCI), talked about understanding social media message processing and her research into health-related misinformation on social media. For example, looking at cancer-related messages on Facebook, participants reported higher trust in messages that came from government agencies than from individuals. The research used a multimodal methodology to examine social media message processing, but there are inherent challenges in integrating multiple approaches and data sources. She offered a framework to foster successful multidisciplinary collaboration with new partners.
The afternoon sessions focused on research in progress, with several rapid-fire presentations on varying topic areas:
Cannabis surveillance with Twitter data: emerging topics and social bots. Jon-Patrick Allem, PhD, MA. Keck School of Medicine of USC. Dr. Allem's work demonstrates the prevalence of unsubstantiated health claims about cannabis use and underscores the need for accurate health information. Presentation available here.
State-level racial attitudes and adverse birth outcomes: applying natural language processing to Twitter data to quantify state context for pregnant women. Thu Nguyen, ScD, MSPH. UCSF. In areas where social media exhibits more racial bias and discrimination, there are worse birth outcomes among racial/ethnic minority groups. Presentation available here.
Cancer Prevention and Screening on YouTube: A Focus on Misinformation. Corey Basch, EdD, MPH, CHES. William Paterson University. Highly viewed YouTube videos have inaccurate information about recommended cancer screening practices; these findings raise concerns that highly-watched YouTube videos could discourage recommended cancer screening. Presentation available here.
Unlocking the Predictive Power of Heterogeneous Data to Build an Operational Dengue Forecasting System. Nidhi Parikh, PhD. Los Alamos National Laboratory. Marrying multiple data sources has the potential to allow for forecasting of mosquito-borne diseases like dengue; country-level data is not sufficient to inform forecasting. Presentation abstract available here.
Multiplex Social Networks and Vaping Cessation: An Online Social Network Intervention. Valentin Danchev, DPhil. Stanford University. Valentin Danchev's work examines multiplex networks, social networks that extend across multiple platforms, which are increasingly important as the social media landscape evolves.
"The real question is why someone had to say #DoctorsAreDickheads to be heard": Qualitative analysis of a Twitter hashtag. Anjana Sharma, MD, MAS; Ziva Mann, MA. UCSF; ZMM Consulting LLC. This patient and provider team presented a social media discussion using a polarizing hashtag to glean insights about the shortcomings of patients' healthcare experiences in receiving an accurate diagnosis and in their interpersonal interactions with providers. Presentation available here.
Demonstrating the breadth of emerging research in this area, the poster session included both observational and intervention research on public health and social media. Poster abstracts are available here.
The culmination of our day was a panel of patients and caregivers sharing their insights about the day's presentations and the role of social media in health broadly. Kelly Close spoke about the power of online communities for advocacy and the fundamental need for a diversity and equity lens. Ben Lenail described his journey with ALD Connect and described social media as an "accelerator" for rare disease communities. Faheem Ahmed emphasized that health researchers should not leave any data on the table, and strive to reduce the burden of research participation for patients and families. Roni Zeiger, MD, head of health strategy for Facebook, emphasized the need for patients and families to set research agendas from the outset.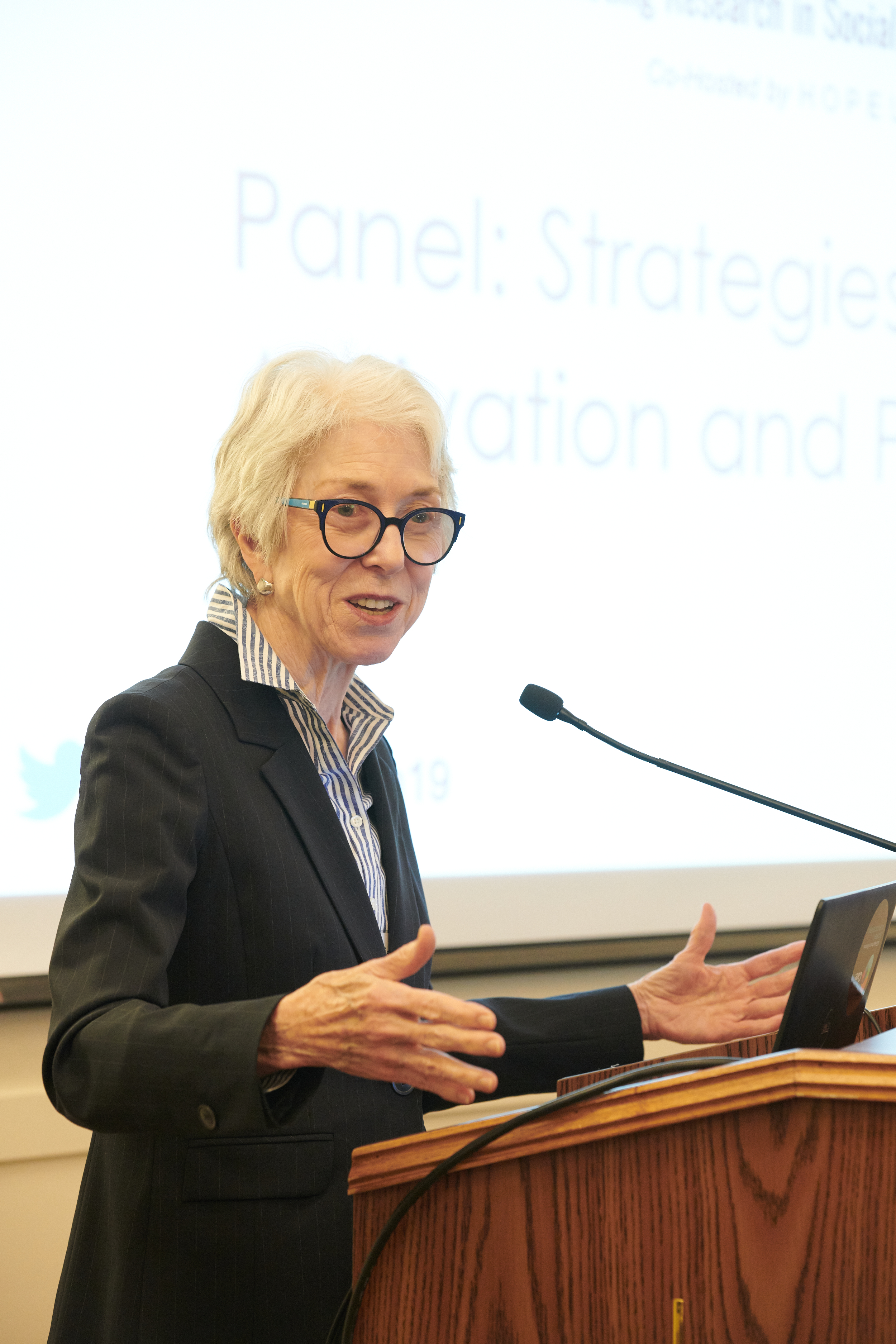 UCSF's distinguished professor Christine Cassel, MD gave concluding remarks. She started by saying, "Don't stop doing this important work!" She emphasized the importance of working across disciplines, moving quickly, and starting from core bioethics principles in developing the research agenda for social media and health.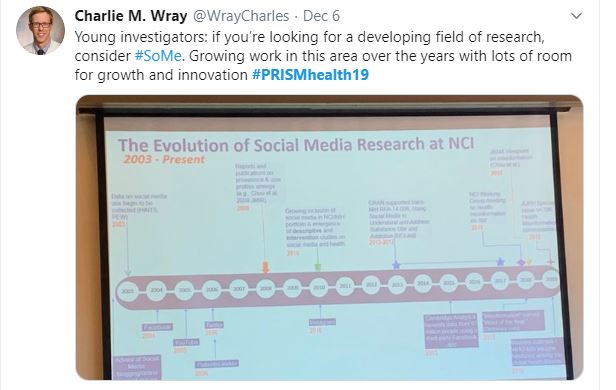 Awards and prizes were given to presenters and attendees for the following categories:
Best Rapid Fire Presentation by a non-trainee: Jon-Patrick Allem, PhD, MA
Best Rapid Fire Presentation by a trainee: Valentin Danchev, DPhil
Best Poster Presentation by a non-trainee: Timothy Mackey, MAS, PhD
Best Poster Presentation by a trainee: Rachelle Schneider, BS
Best Collaboration Idea: Sylvia Chou, PhD, MPH
Most Engaging Tweet: Charlie Wray
PRISM Health Symposium 2019 was hosted by UCSF and co-hosted by Hopelab. Our sponsors include:
UCSF Clinical & Translational Science Institute
UCSF Helen Diller Family Comprehensive Cancer Center
UCSF Center for Vulnerable Populations
UCSF Department of Epidemiology & Biostatistics
The 2019 steering committee developed the program, reviewed abstract submissions, and contributed their science, all on a volunteer basis: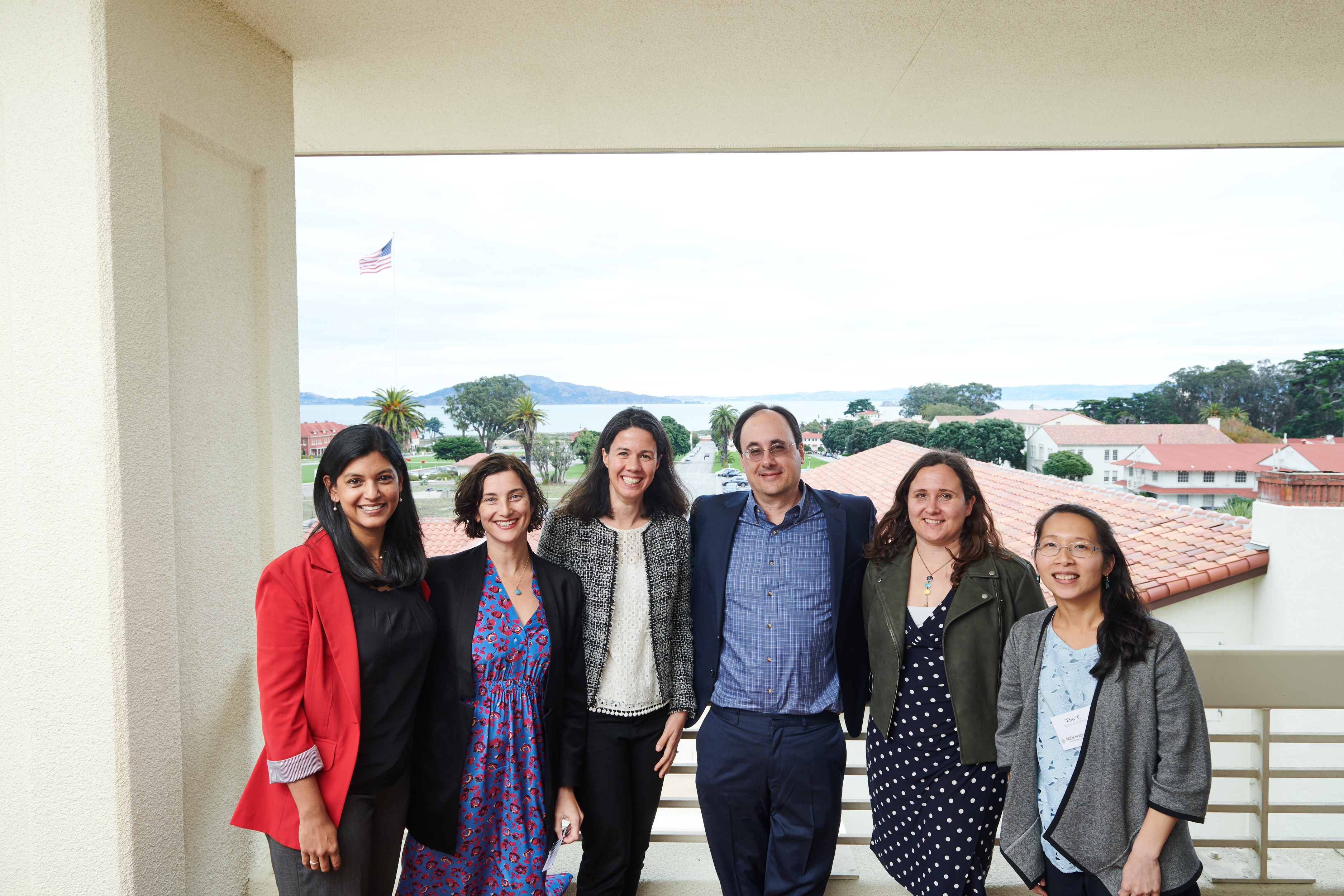 Urmimala Sarkar, MD, MPH (Department of Medicine, Center for Vulnerable Populations, UCSF)
Danielle Ramo, PhD (Hopelab; Department of Psychiatry, Well Institute of Neurosciences, UCSF)
Michael Deiner, PhD (Department of Ophthalmology, Proctor Foundation, UCSF)
Eleni Linos, MD, DrPH (Department of Dermatology, Stanford University)
Thu Nguyen, ScD, MSPH (Department of Family and Community Medicine, UCSF)
Meredith Meacham, PhD (Department of Psychiatry, UCSF)
Molly Waring, PhD (Department of Allied Health Science, UConn Center for mHealth and Social Media, University of Connecticut)
Volunteers helped with day-of logistics, including set-up and registration. Our volunteers included:
Kristan Olazo, MPH
Gato Gourley, MSc
Natalie Rivadeneira, MPH
Julie Roley, MPH
Ryane Daniels, MPH
Erin Hartman
Anu Cemballi, MA
Julia Farfan, BS
Nancy Wu, MS
Please save December 4th, 2020, to attend PRISM 2020 in San Francisco, location TBD.